Arizona & New Mexico's oldest 4x4 & Off Road Company
Desert Rat Off Road Centers' first location opened in Tucson, Arizona in 1975. We've expanded throughout the years to 7 locations including stores in Phoenix, Tempe, Mesa, Tucson and Albuquerque, New Mexico.
We remain open to the public as an essential service:
We remain committed to keeping our customers and employees safe and working based on the guidelines from the CDC, state and national government. Desert Rat's business falls under the automotive repair category that has been deemed an essential service by Homeland Security.
If you're dealing with the boredom of working at home or watching the same TV show for the tenth time, how about outfitting your rig and enjoying the great outdoors? Desert Rat can also ease the pain with our 6 month no interest, no fee credit card available at www.desertratcreditcard.com.
Keeping a safe and clean work environment for our customers and employees:
• Our entry doors are propped open to keep them germ free.
• Social distancing reminders are posted throughout our showrooms as well as a 6 foot barrier established around our retail counters.
• All employees are required to keep at least 6 feet from each other.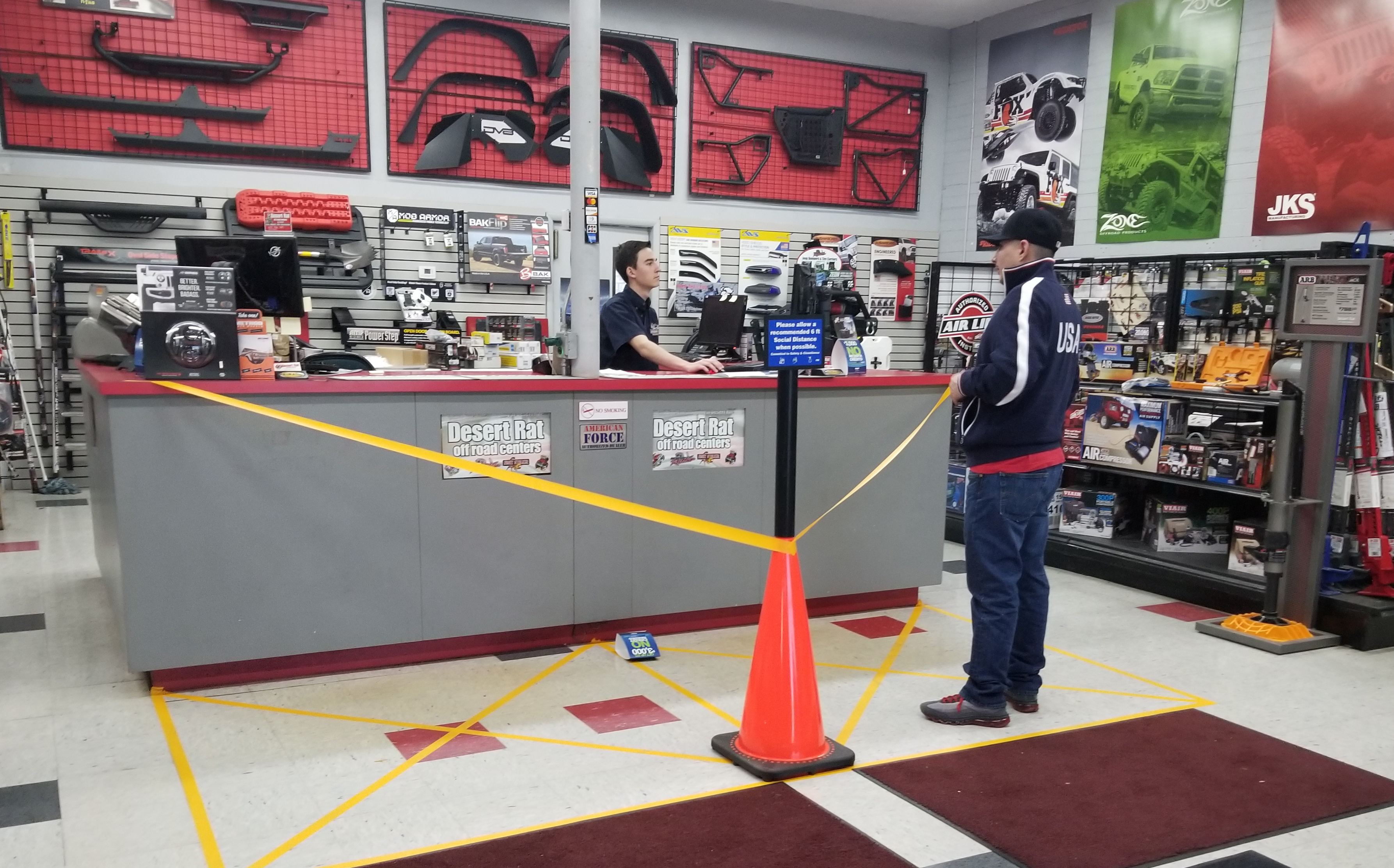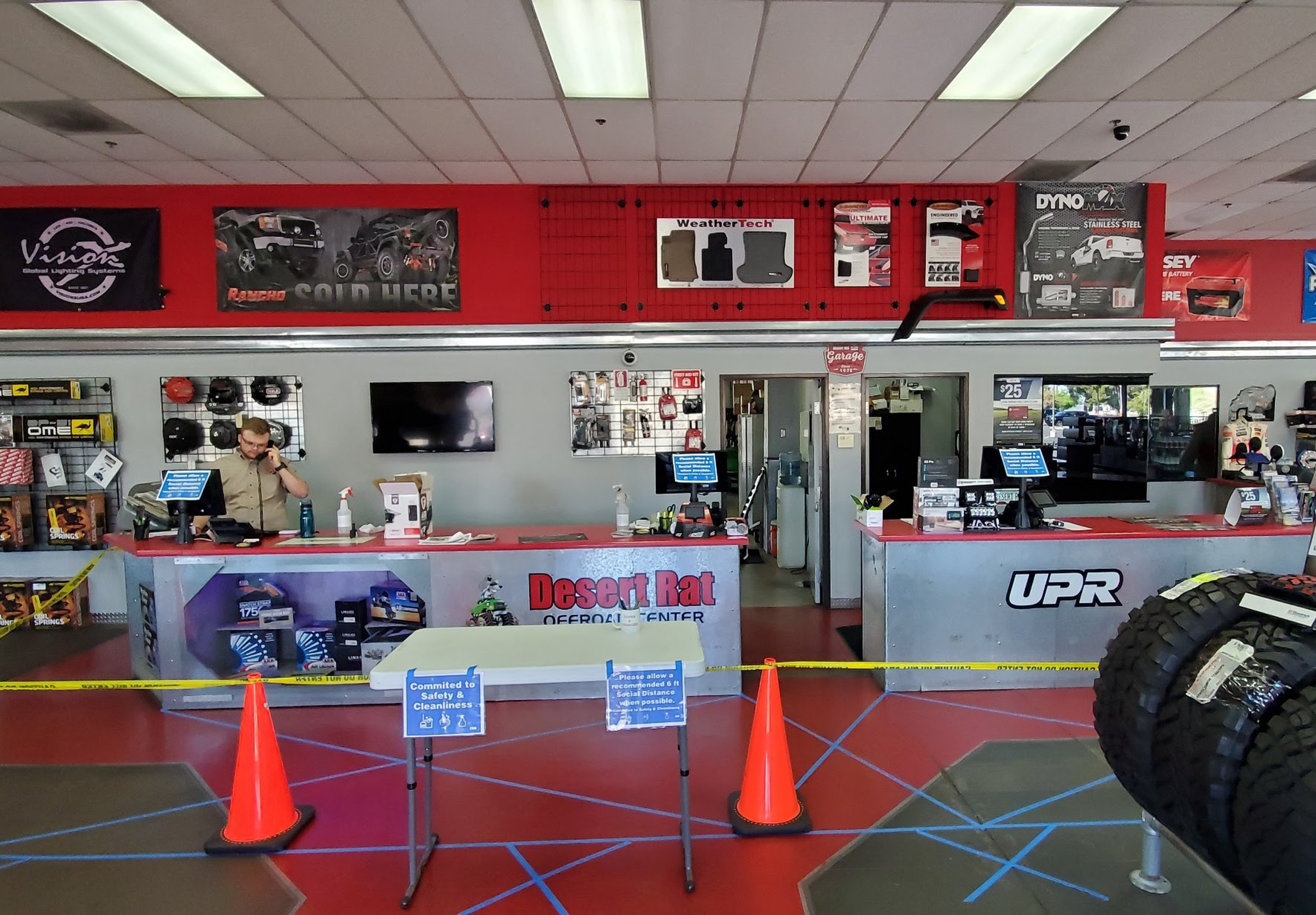 • Hospital grade cleaners at each store are being used throughout the day to keep out showrooms safe.
• Food service gloves (not what hospitals are short on) are being worn whenever entering a customer's vehicle.
• Car keys and credit cards are being wiped down before each use.
Showroom visits and vehicle check in:
Curbside check in. If you're concerned about entering our store, we have an online work order available, online payment and curbside check in. Contact your local store for details. Desert Rat Locations Emailing receipts is encouraged. Since C19 can survive on paper, we are encouraging all customers to allow us to email their receipts. A printed copy is always an option if email is not available.
Curbside parts delivery. DIY project? Buy your parts at www.desertrat.com and add a note under "My Order" in the cart asking to ship to the store address closest to you.

We'll call you when the order is ready and we'll deliver them curbside.
More than an accessory store:
Desert Rat Off Road is a full-service automotive tire and repair facility. Our parent company stocks over 25,000 Brand Name tires in OUR warehouse. We are competitively priced and service both cars and trucks.
Desert Rat does all types of vehicle service and repair, from suspension repair and computerized alignments to welding, light fabrication, brakes, bearing packs, gear upgrade or replacement, electrical and much, much, much more.
On-Line Access:
Our on-line store Desert Rat.com is available 24/7. We intend to operate as long as our sales and shipping staff are healthy, the government allows it and our suppliers are able to keep the shelves stocked.
Desert Rat has been here for 45+ years and will be here for you during these uncertain times!