Filters
Desert Rat -
Alpha Wheels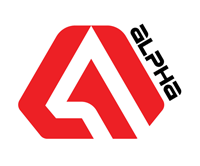 ALPHAequipt WHEELS
ALPHAequipt wheels' attention to details like a dual valve system and exact offset and width by application insures a precise fitment to your vehicle. Your new wheels will be ready to be a part of all the adventures you plan on throwing your overlanding wheels.
Inspired by classics but redesigned with a fresh take, each wheel is created with mission critical features in mind. Careful consideration is given to
diameter and width
to optimize a maximum contact patch and sidewall for every vehicle application. Performance and safety are ensured using correctly sized diameters and widths that do not interfere with the factory suspension geometry, components and body panels. Additionally, a serrated rim edge design helps hide deep scratches and signs of wear from off-road use.
ALPHAequipt wheels have a
dual valve air stem
allowing for the simultaneous checking of air pressure when airing up or down the tire. By lowering tire psi, the tire's contact patch expands as the pressure lowers which allows the driver to attack hazards and obstacles with increased traction. Off-road environments with dynamic surfaces that include dirt, gravel, and sand require a bigger contact patch. 10 psi is optimal for these environments. A knurled rim flange creates increased bite in low tire pressure situations to help prevent tire slip, as well.
ALPHAequipt wheels are designed with compatible
offsets
that deliver maximum performance both on and off road, headed in a straight line on the highway or crawling on a rock face in Moab. Some prefer a deep dish and others want a flat face. Both are taken into consideration when designing ALPHAequipt wheels and are coupled with an emphasis on structural integrity and minimizing stress on the wheel bearings and hub.
Want to take advantage of no interest for 6 months? Click here to apply for the Desert Rat Off Road Centers credit card. It's quick and easy and you can purchase your wheels today. Desert Rat Credit Card