About Us
About us? You're reading this instead of buying parts for your 4x4? Well…since you're interested we'll tell you!
Desert Rat Off Road Centers started over 40 years ago in 1975 when the head Rat and lifelong 4x4 aficionado Mike Furrier decided he wanted more out of life than just selling tires in the family tire business. The first load of 4x4 products actually came from off road pioneer, Dick Cepek who was a friend of the Furrier family from the tire business. Desert Rat Off Road Centers began in the showroom of one of the Jack Furrier Tire and Auto stores in Tucson, the quickly expanding business then moved into larger facilities to accommodate the mail-order business. Mail–Order….Yes people used to mail orders!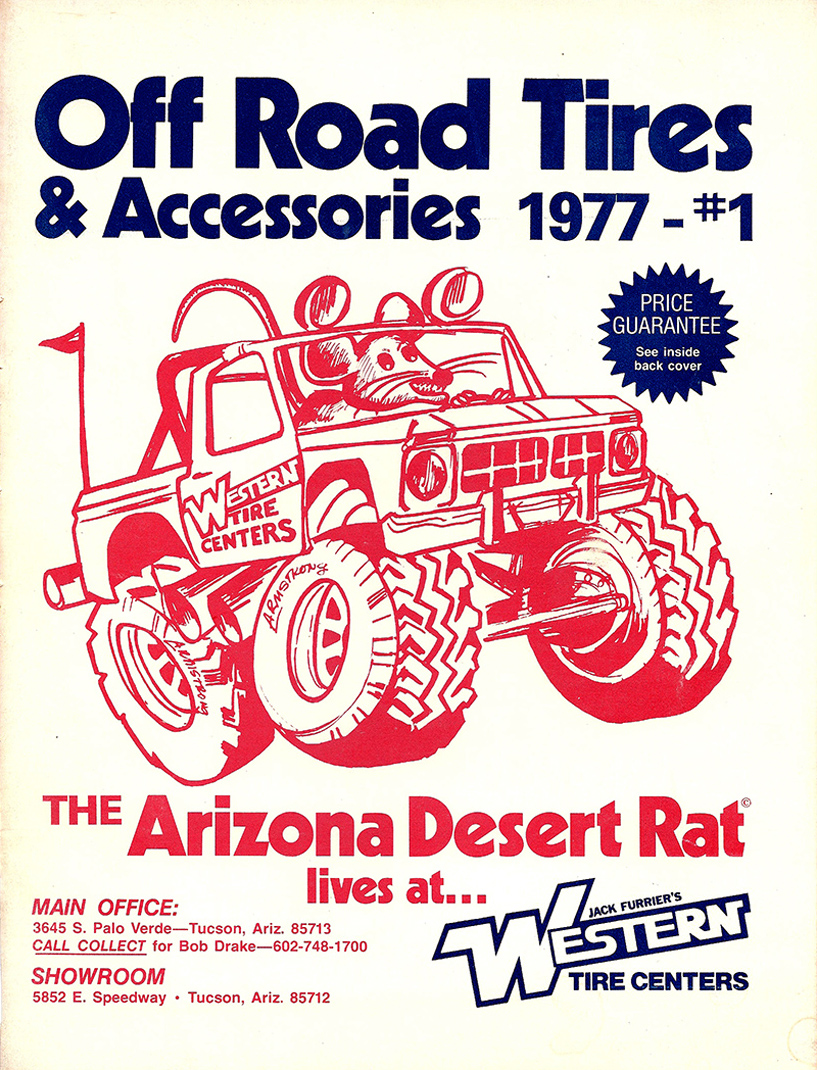 This is a picture of the very first Desert Rat Catalog; the picture on the front was drawn by Mike's dad, Jack Furrier on the family's kitchen table!
As you can see "Off Road Tires" have always been the staple product of Desert Rat. The Rat was literally born in a tire store! Desert Rat has the expertise and buying power that dates back to 1960, which predates radial off road tires by about 20 years!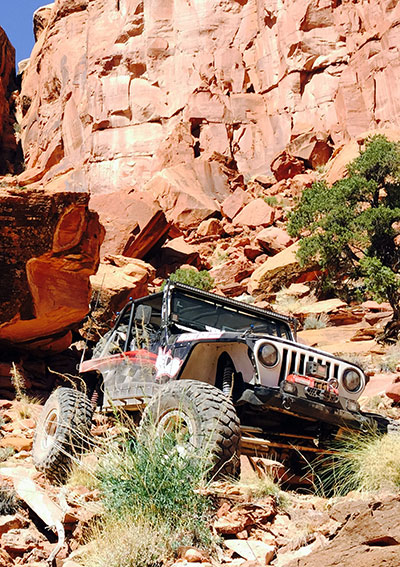 Desert Rat Off Road Centers expanded to 8 full service and stocked retail locations throughout Arizona and New Mexico with stores in Tucson, Phoenix, Tempe, Mesa and Albuquerque. Tim Furrier runs the retail side of the business and can be found in stores any day of the week that he's not testing (or breaking!) Rat parts on the trails around the Southwest.
If you've read this far, you understand this is a family run business and not a giant corporation run by bean counters. The difference is we actually strive to provide quality parts (in stock) that work, not just stuff that look good on some nerd's spreadsheet. What's a boardroom stiff know about parts that will get you there and back on your only day off!? When you contact the Rat, you'll get an off road enthusiast, not 10 prompts trying to get rid of you and your questions!
Use the store locater to find a store near you and see any of the products shown on the Desert Rat website. Call us, email us, stop by, send us a letter or smoke signal with any questions regarding any of our parts or services!
See you on the trail,
The Rat.