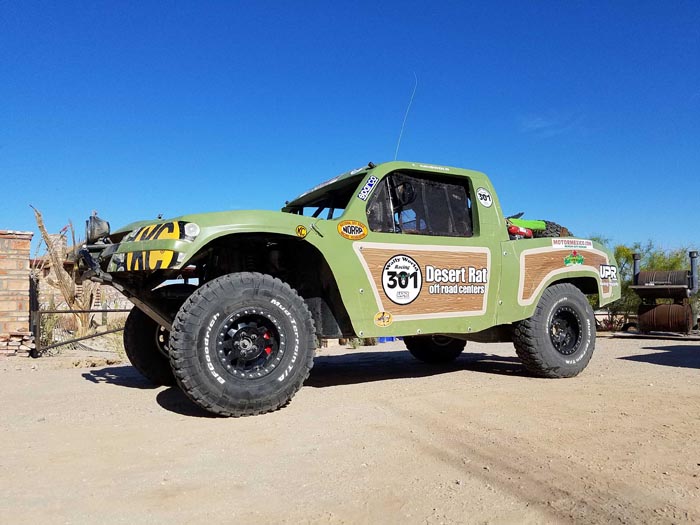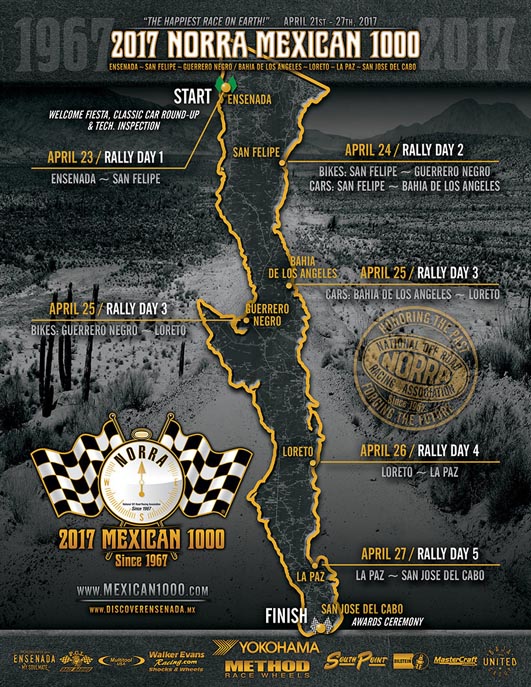 The Desert Rat Off Road Centers team persevered for 1300 miles from Ensenada to Cabo San Lucas to bring home the Trophy Lite class win in the 50th Anniversary of the famed NORRA Mexican 1000. The trucks livery was fashioned from the station wagon known as the Family Truckster from 1983 movie "Vacation" starring Chevy Chase who played the adventure seeking Clark Griswald and family.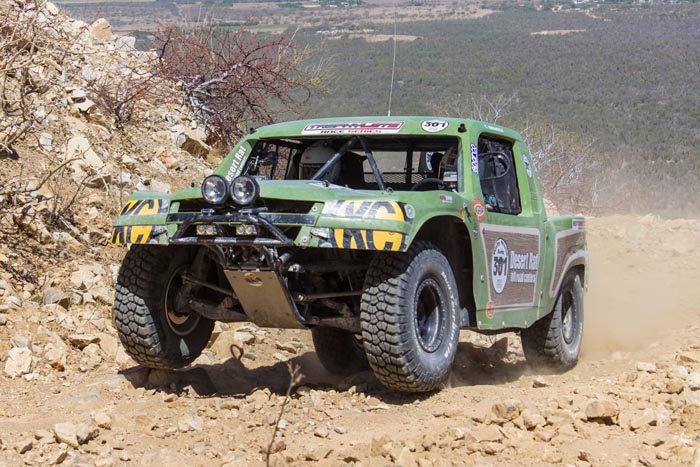 Desert Rat Off Road Centers has been supporting desert racing since the early 70's, testing products on the way to multiple wins at Baja from 1975 to 2017. This year was no different; the Trophy Lite was equipped with BF Goodrich KM2 tires and Method wheels which went the distance without a tire change!1300 miles of Baja's worst rocks, sand, cactus and silt for 1300 miles on a set of DOT rated off the shelf tires should inspire some confidence when choosing tires for your rig.
The run wasn't without its challenges, not getting stuck or getting unstuck is usually part if any off road adventure, the Rat team carried the TRED recovery Boards, the Desert Rat Recovery Strap and a shovel.
KC Hilites provided the light as they have been for the off road industry since 1970. KC lights can be found in the very first Desert Rat catalog dating back 40 years ago to 1977.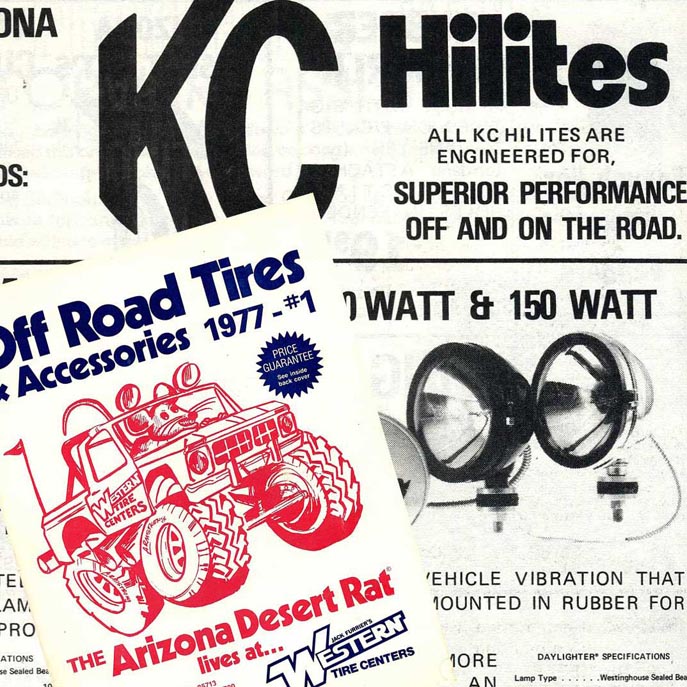 Desert Rat family member Jeff Furrier and Will Kellner at the finish line in San Jose De Cabo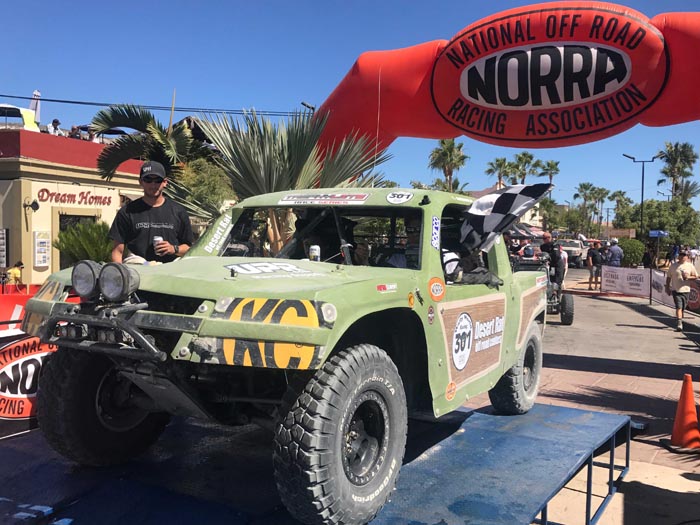 Watch the news and events section of Desert Rat.com for more reports and projects and product reviews.